Introducing Intersoft's New Customer Experience
Today, we're excited to announce that we've completed the final phase of the new web-based live chat integration with our account management and back-end system. Back two months ago, we started out some experiments by integrating a new web-based chat service for pre-sales and account support, which some of you may have noticed. The integration was a huge success, increasing communication efficiency by 200%.
But we didn't stop there. Earlier this month, we continue to bring the web-based chat service to the entire line of our organization, taking our customer experience to a whole new level. Now, from pre-sales to support, you can reach us instantly — right from our website. Read on.
Customer Experience At Its Best
Most companies today still rely heavily on emails for primary communication. Far from ideal, there are typically dozens of emails to remember, one for sales, another for support, the other for feedback, and so on. We did it the same way. Here's how our previous Contact page looks like.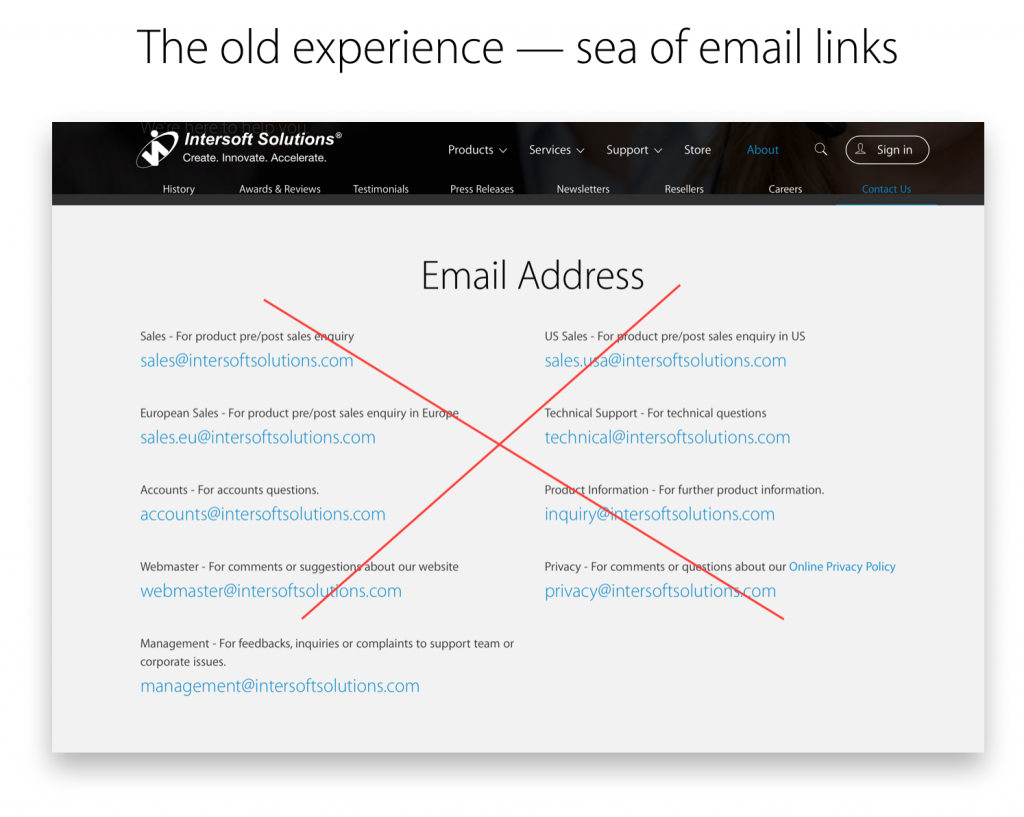 I know what you're thinking, there's too much email addresses — yep, you're spot on. Couldn't we do something about that, you asked? Well, the good news is, that page is now a thing of the past! Here's what our Contact page looks like today.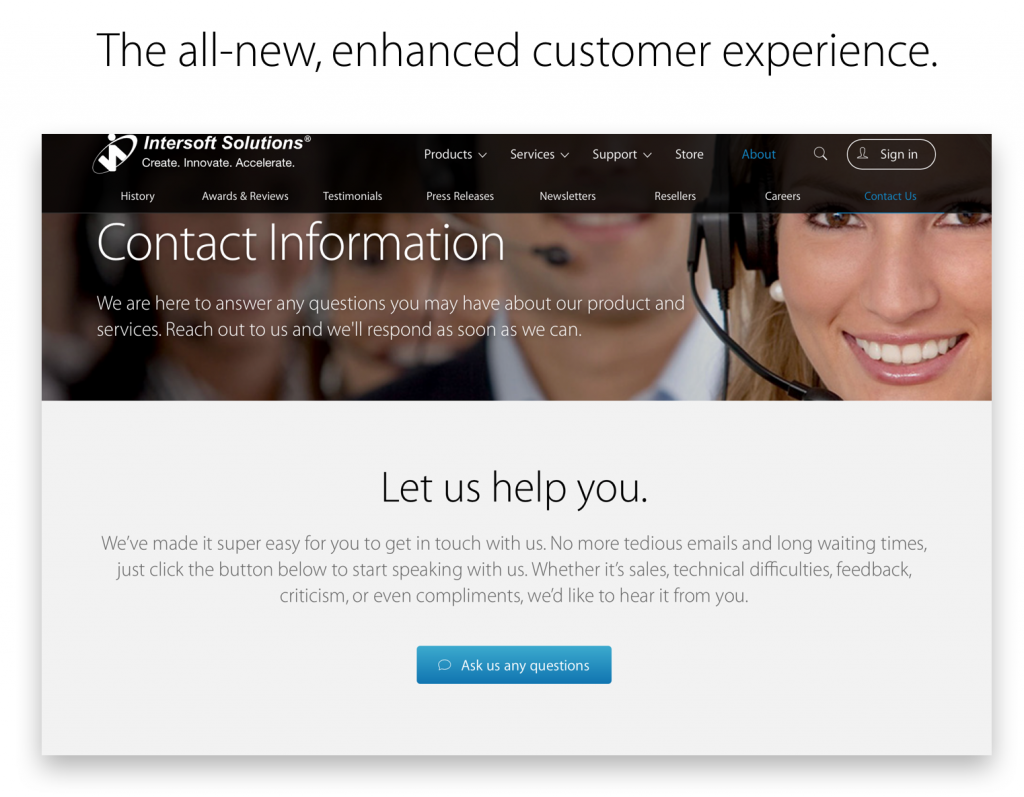 Beautiful, isn't it? No email addresses to remember anymore — just real-time, productive conversations in a simple button click!
Now, whether you have sales questions, account inquiries, or need technical support — or just wanted to drop by and say hello, we'll be there for you. There's only one simple button to click to reach us, that's what we called, the Messenger button.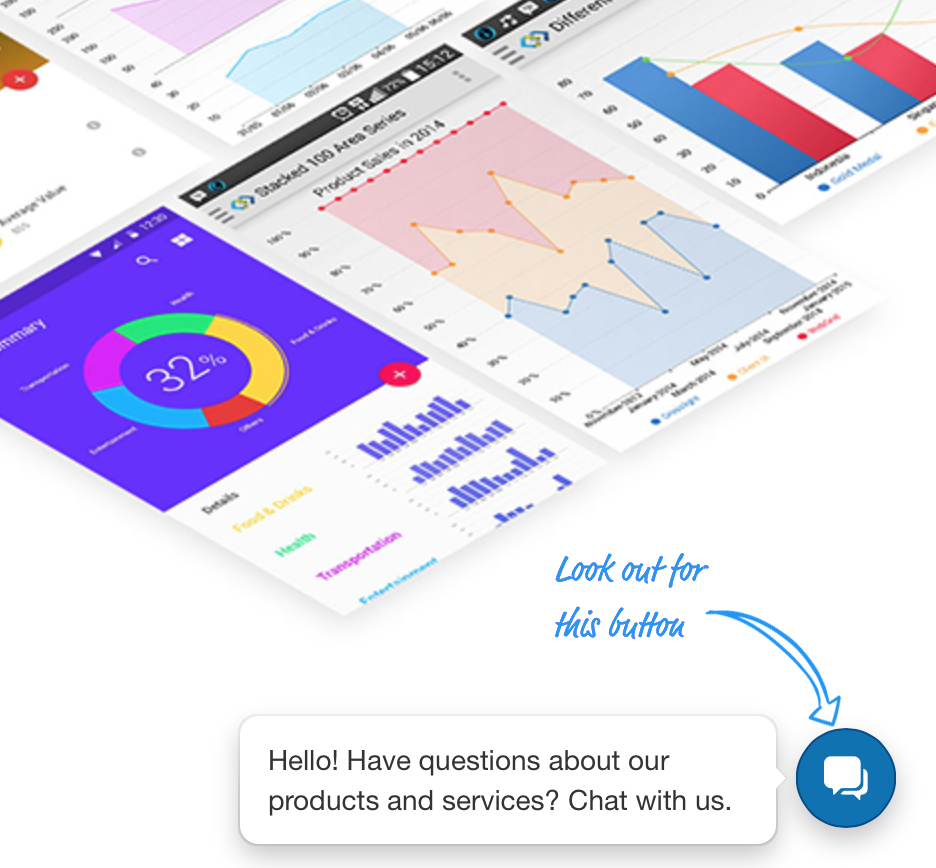 No matter which pages you're in, you can always find this button at the right bottom of our web page. Need to navigate to different page while you're having ongoing conversation? No worries. Everything will be well persisted across page session — and even browser session — as long as you stay logged in to your account.
Good-bye Tedious Ticket Queues
Yup, you read it right — and you shall rejoice as there are no more support ticket queues at Intersoft! In the light of our new web-based messenger, we've dropped the contract with our "support helpdesk" vendor which, frankly speaking, doesn't work very well all these times, even they turned out to be one of the best in the industry. Why? Because most of these helpdesk vendors aren't good in fighting spams. As the result, only 25% of the incoming tickets are real messages from our customers, while the rest are all spams. We've done everything we could to fight spams at our side, no luck. The vendor gave up as well.
We knew that our customers deserve a better customer experience than the traditional ticket queues system, and we've always wanted to do something better, but haven't found the right way and tools in the past. Thankfully, here we are today at the forefront in delivering the best customer experience in the industry.
Keeping in touch with us couldn't get any easier. Here's what our enhanced customer experience feels like — with questions answered in minutes, not days.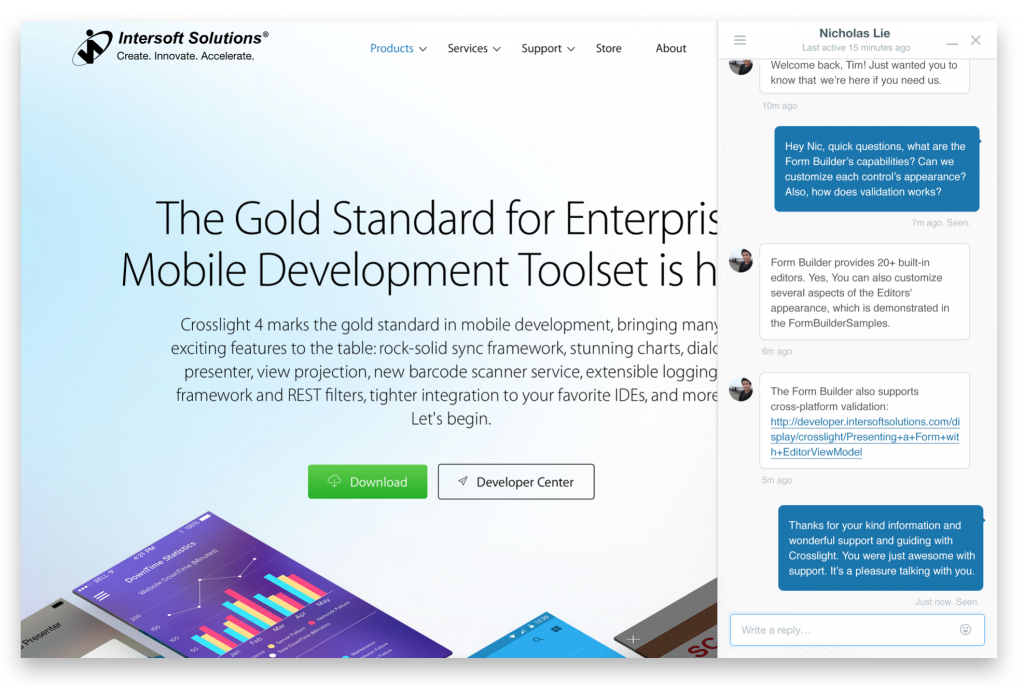 You're welcome 😉
And one more thing, in case you need to write longer messages or attach some files, we've provided a special VIP mailbox for that. We won't be exposing that mailbox publicly. When you logged in to our website, you'll be greeted with a welcome message from us, and that's where you can find the VIP mailbox address. And the best of all, the messages you sent to that VIP mailbox will also sync to the conversations under your account. So the web messenger is where you'll find everything, and resume your conversations right there.
Check Your Eligibility
As of today, for the first time in a decade, we are no longer monitoring incoming public-facing emails. If you need to reach us, just login to our website with your Intersoft ID, and you're all set. That's all it takes, that simple!
We have also redesigned our support level page with latest information and better presentation for easier reading. Check out the support level page and learn which support level you're in.
Last but not least, if you used an Intersoft ID which is different with the account that actually contains a valid subscription or license, you can easily link both accounts with just a few simple steps. To learn more, check out this page.
We hope you liked our new and improved experience! So, see you soon on our web messenger.
All the best,
Jimmy